Why mineral SPF may be important to wear during your pregnancy
During pregnancy, there are a lot of things in our lives that need to change. Our diets, our exercise routines, our sleep schedule, our caffeine intake…but one that we don't always think of is our skincare routine. And that's probably because it isn't immediately obvious that there could be things in your go-to products that might be harmful during your pregnancy.
There's been a lot of speculation the last few years about the potential effects of certain sunscreens on pregnant women and their babies. While research is still being conducted, there are some studies that show most chemical sunscreens contain ingredients that may be harmful to you and potentially your child.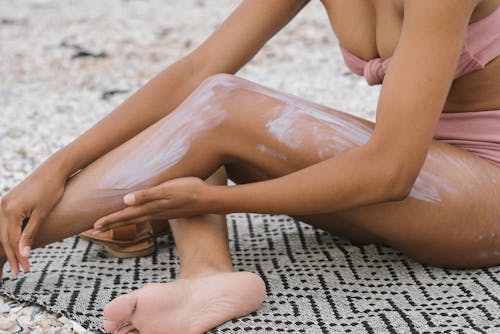 It's important to note that this hasn't been confirmed and no official guidance has been issued either via the HSE or the NHS. Oxybenzone is an ingredient often found in these chemical sunscreens that has caused some concern among researchers. A chemical element that blocks the sun's rays, people worry that the chemical may be absorbed into your bloodstream. A commonly quoted study found that pregnant women exposed to oxybenzone during pregnancy had female babies with lower birth weights. However, often when this study is mentioned, it's not mentioned that the study noted only correlation and that oxybenzone exposure also correlated to higher birth weights in male babies. So as of yet, nothing is truly conclusive.
"During pregnancy, it's best to limit your sun exposure and sunscreen use in general, to be extra cautious," says Sheila Farhang, MD, board certified dermatologist and founder of Avant Dermatology & Aesthetics. "There are other way to sun protect such as UPF shirts, hats, and avoiding direct sun exposure between 10am and 2pm," Dr. Farhang adds.
However, many still recommend trying out mineral sunscreens during pregnancy, or sunscreens designed purely for pregnancy rather than our normal chemical sunscreens usually found in our beach bags. Mineral sunscreens use zinc oxide and titanium dioxide which are natural minerals that physically block out the sun's rays. It is often recommended that children, pregnant and breastfeeding women or those with sensitive skin opt for mineral sunscreens instead of chemical.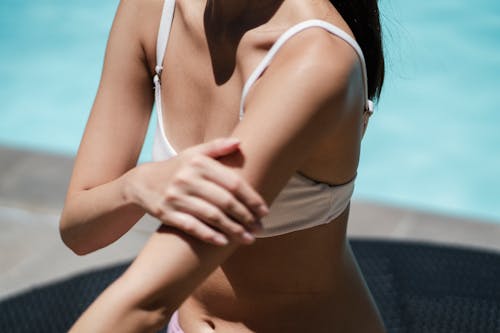 The important things to look out for in your sunscreen are:
UVA and UVB protection – the broad spectrum of protection is important. UVA rays reach further beneath the skins tissue than UVB rays do. The SPF rating in your sunscreen (Factor 20, 30, 50 etc) only protects you from UVB rays, but not from UVA's deeply penetrating damaging rays. Because the skin on your belly stretches and becomes thinner during pregnancy, it is important to choose a broad-spectrum mineral sunscreen that covers both types of rays.
Sunscreens containing non-nano zinc oxide are highly recommended as they protect against both types of rays. Non-nano zinc oxide sunscreens are considered the safest option for pregnant women. The ingredients form a protective coat on top of the skin to reflect the sun's rays instead of being absorbed, versus protecting the skin via chemical reaction, which is the case with chemical sunscreens.
Water resistant – if you're swimming and in and out of the water, your sunscreen will wash away and leave you vulnerable to skin damage.
How you're wearing your sunscreen is equally as important as what's in it. Sunscreen must be applied 15 minutes before going outside to ensure you're fully protected before exposing yourself to the sun and be reapplied at least every two hours while you're outside.
We've checked out some of the top mineral face creams and sunscreens out there that will tick all these boxes and more, allowing you to keep sunscreen apart of your daily routine, protecting both yourself and your baby throughout your pregnancy journey.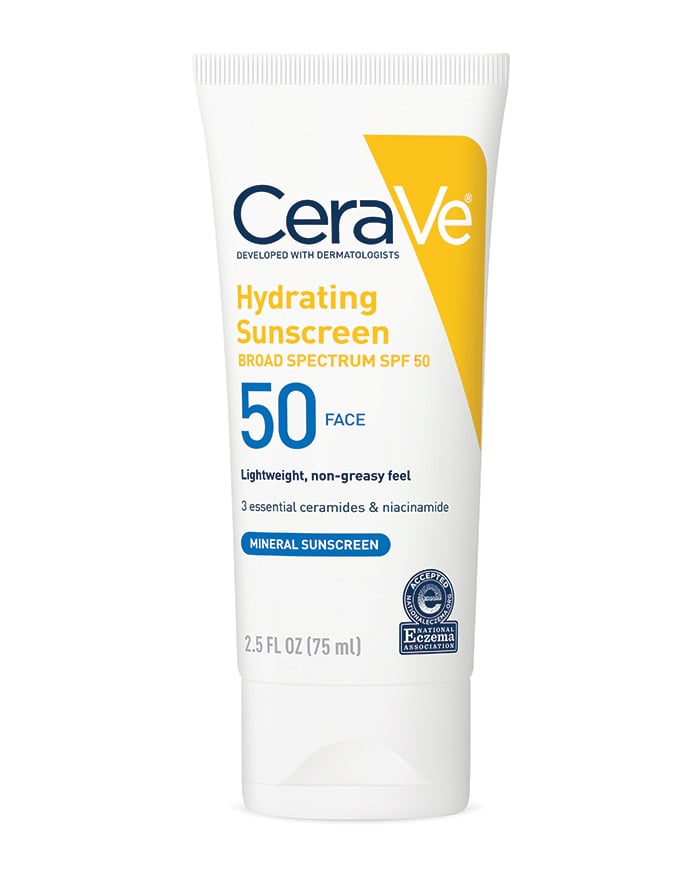 Protect your skin from the sun with a gentle, yet effective face lotion. CeraVe Hydrating Sunscreen Face Lotion with Broad Spectrum SPF 50 is a 100% mineral, oil-free sunscreen with titanium dioxide and zinc oxide that forms a protective barrier on your skin's surface to help reflect the sun's UVA and UVB rays without irritating sensitive skin. Our formula has three essential ceramides to help restore the skin's barrier and provide long-lasting hydration, as well as niacinamide to help calm your skin. It has been awarded the National Eczema Association Seal of Acceptance and the Skin Cancer Foundation Daily Use Seal of Approval.
Skin Shield SPF 50 PA+++ is your moisturising and priming SPF day cream that protects your skin from not just sunlight but screen light, pollution and infrared, and leaves your skin with a peachy tint and dewy finish. Featuring niacinamide – vitamin B3 – and vitamin E for antioxidant protection, Skin Shield is your invisible mineral parasol. No need to stress about a chalky white cast and no photo flashback. It is non-comedogenic, oil-free, water-resistant and non-greasy, so it's perfect for all humans.
Suitable for mama's to be, it's safe to use during pregnancy or when you are planning pregnancy, but it's important to avoid use on your breasts while breastfeeding. Don't worry, you are still fine to use the Skin Veg pre-serum and Skin Shield SPF while pregnant!
Gentle 100% mineral sunscreen is incredibly comfortable, even for sensitive skins. Lightweight formula glides on easily, absorbs quickly for non-irritating broad spectrum defense. Invisible Shield Technology forms a protective veil that's virtually invisible on all skin tones. Oil-free.
This 100% blendable, 100% physical, 100% invisible on all skin tones SPF means that you can say goodbye to the thick, white residue that physical sunscreens leave behind. Introducing Invisible Physical Defense SPF 30, a weightless, all-physical sunscreen that blends easily on all skin tones, helps defend against UVA/UVB and blue light, and soothes all skin types, including sensitive. Finally, people of all skin tones and types can love a physical sunscreen–and wear it every day for critical defense.
These hypoallergenic, non pore clogging natural minerals provide water-resistant SPF 30 sun protection to women and men alike. They are excellent for post-treatment use, especially on red or blotchy skin. Darker shades can be used as a bronzer. Protects skin with natural the mineral, micronized zinc oxide.
Available in translucent, cherries and berries, peaches and cream, calendula spice and cinnamon bronzer.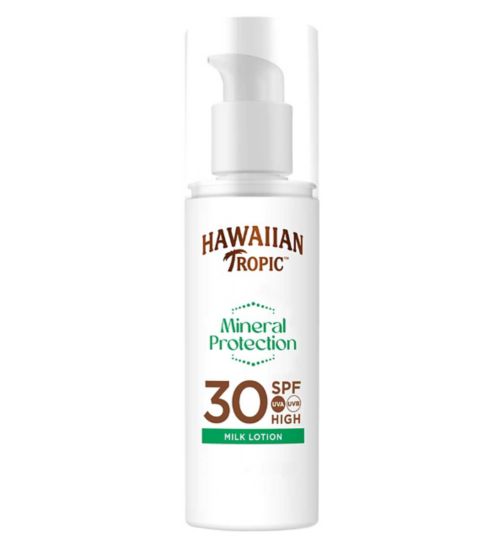 Hawaiian Tropic Mineral Milk has 100% mineral filters for UVA and UVB protection. Uniquely formulated to protect and care for your skin, the light and ultra-spreadable Mineral Milks are suitable for even the most sensitive skin. The milks use naturally derived zinc oxide to form a protective shield on the skin's surface, acting as a barrier against UV rays.
This sensorial products celebrate the sights, sounds, smells, and feels of Hawaii and the Mineral Milks are no exception. The lightweight, moisturising formula is enriched with Hawaiian inspired botanicals including kukui nut and coconut, delighting your senses with the iconic Hawaiian Tropic scent.
Avéne haven't had a new sunscreen filter developed in years but Avène have announced this new filter TriAsorB which is inspired by the natural photo protective powers of melanin. It has an ultra-light texture that penetrates into the skin within 3 second. It feels light weight and has a transparent shade meaning it's suitable for all skin tones and even for sensitive babies and children's skin."
Intense Protect 50+ is suitable for everyone including babies from 6 months of age, children, pregnant women and very light phototypes. Due to the very high protection and tolerance properties this new hero hybrid sun cream can be used on damaged skin, tattooed skin, scarred skin and even on post procedure skin. Thanks to these outstanding properties, Intense Protect 50+ covers the most intense protection requirements and the most extreme conditions and is suitable for the most sun-sensitive skin.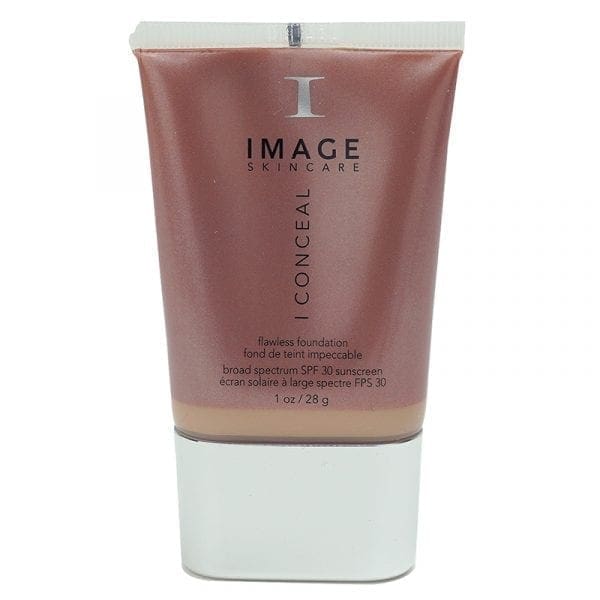 If you're looking for a foundation with built-in SPF, this full-coverage mineral foundation blends seamlessly into the skin, offering a customisable finish with the benefits of broad-spectrum SPF 30. With zinc oxide and titanium dioxide filters and gorgeous mineral pigments, it covers the appearance of redness after cosmetic procedures and minimises the look of pores and imperfections. Plant stem cells, antioxidants and conditioning botanicals nourish the skin with every use. Gives skin a natural-looking, radiant glow. Also available in Porcelain, Natural, Suede, Toffee and Mocha.
This is a lightweight solar sun protection water with added hyaluronic acid, enriched with natural beta carotene for an enhanced natural tan. Formulated with SPF50 broad spectrum protection to defend skin against the damaging and ageing effects of the sun, the solar water formula provides skin with a fast and refreshing way to stay hydrated and protected. Thanks to the addition of hyaluronic acid and 40% Vichy Mineralising Water, this hydrating Solar Protective Water helps to keep skin plump and youthful during and after sun exposure. Suitable for sensitive skin on the face and body, the easy-to-use mist doesn't stain clothes and will immediately absorb for a barely-there feel.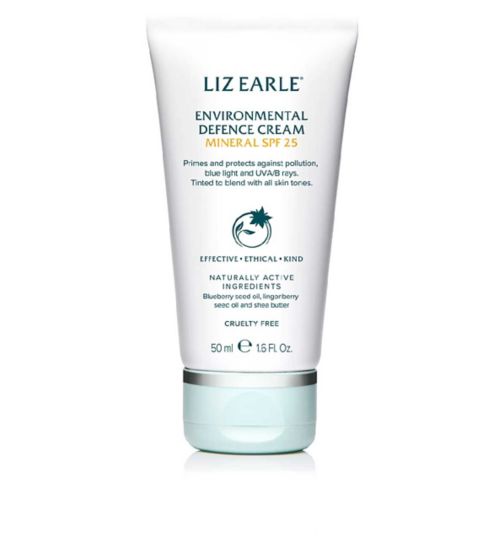 This easily absorbed lightweight cream, formulated with naturally derived mineral UV filters, helps protect skin from the elements and primes it for the day ahead for smoother, healthier-looking results.
The non-comodegenic formula delivers SPF 25 broad spectrum protection from UVA and UVB rays, blue light and pollution while enhancing skin's natural defence barrier. Enriched with a priming, light reflecting pigment that blends with all skin tones, plus blueberry seed oil, lingonberry seed oil and shea butter, skin is left looking luminous and healthy. A daily 3-in-1 mineral filter against pollution, UV rays and blue light
This is an exceptionally high protection sunscreen mist. Suitable for oily and blemish-prone skin and suitable for skin that is prone to sensitivity, sun-intolerance or prickly-heat. Anthelios' first very high UVA and UVB protection sunscreen with the light, fresh texture of a thermal spring water. The highly moisturising spray is easy to apply, quickly absorbed and delivers a double anti-shine action with an ultra-dry finish and no residual white marks. Can be worn under or on-top of make-up and can be re- applied throughout the day.
Enriched with Airlicium, a cutting-edge ingredient, that forms a supple and resistant film over the skin and smooths its surface whilst letting it breathe. Aircilium absorbs 3 times its weight in oil, keeping the skin matte and unified with a velvet finish.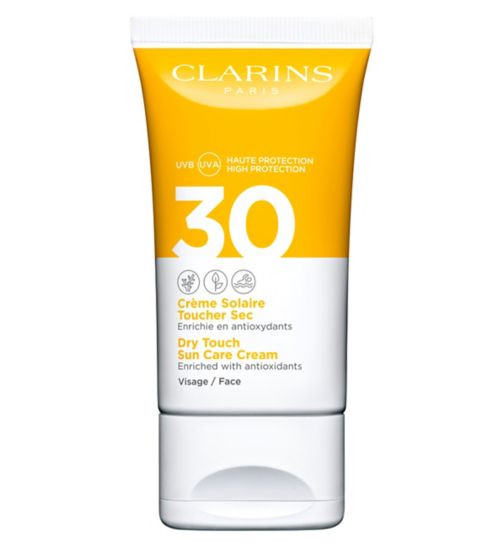 A handy travel size for this antioxidant high-protection sun care liquid developed for areas that are sensitive or highly exposed to the sun. Protects the skin from damage caused by the sun and free radicals for a gorgeous tan while intensely hydrating. The smooth melting texture leaves a dry velvety soft finish.
This professionally inspired treatment helps safeguard the healthy beauty of your skin with a holistic 3-in-1 approach, fighting the visible effects of indoor and outdoor environmental assaults:
UVA/UVB Broad Spectrum Defense in a smooth, lightweight fluid. This also features Tiger Lily Extract, helping to fight damage to elastin to support naturally firm, bouncy skin.
Pollution Defense: A precise combination of anti-oxidants helps fight visible damage from indoor/outdoor pollution, including ozone and micro-dust. The carefully crafted, self-renewing blend includes Tiger Lily Extract, Green Tea, Vitamins C and E, Resveratrol and more.
Dehydration Defense: Advanced barrier fortifiers help skin seal in moisture and help strengthen it against infrared (IR) and other environmental assaults. This can also help prevent dehydration, including from causes such as heating and air conditioning.