12 ideas for free things to do with under 10s this weekend
Pockets feeling a little light after splurging over Christmas? Never fear, we have lots of activities for the kids to get up to this weekend that won't cost a penny – all you have to do is get creative!
Here's how you can keep the little ones busy and active without spending a bomb:
Cycle in the park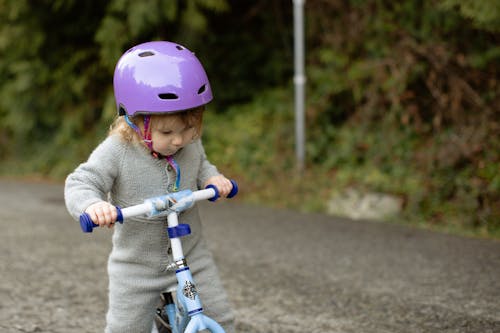 Or in your nearby cycle paths, forests, wherever! It's good to get out and get active – dust off the old cobwebs on your bicycles!
Disney movie night
A classic that we used to love back in the day too – a good old-fashioned movie night will always be a winner, particularly if it's Disney themed. Maybe put away the Frozen and Moana DVDs for the moment though, and introduce them to a few of your old school favourites – Cinderella, Beauty and the Beast, The Lion King and even a few Pixar like Toy Story and Finding Nemo, so you can enjoy the night too.
Check out local events
Faceook events, Eventbrite, your community centre, your tourism office or your local arts centres are all great places to find out what's happening near you this weekend. Whether it's a fair, a farmer's market, or a display – you never know what you might come across!
Find local beauty spots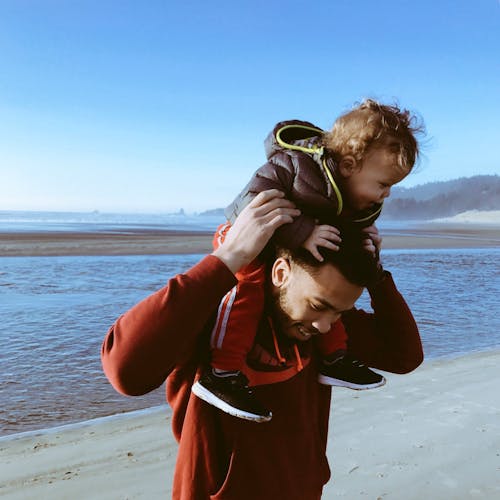 Always heard about that secluded little cove a few miles off but never went to visit it? Or maybe that gorgeous mountain walk in the next county over? Now is the time to do these things!
Check out some fun science experiments
See our article here on some super simple science experiments that you can try at home that will delight and confound your little ones! Easy to set up and with most ingredients being household items, this is a great one for a rainy day.
Time capsule
Make a time capsule of where they are at right now! Have them write letters to their future selves, put in a few photos and knick knacks that they'll want to remember and bury it for your future selves!
Quiz night
Kids love quizzes, especially ones with friends. Set up a few rounds for them and some friends, or else have one yourselves as a family and everyone make a round.
Card games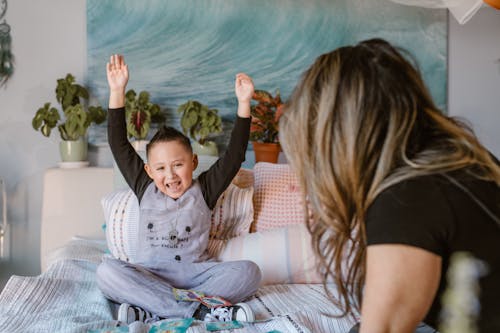 They won't know them unless you teach them! Games like Go Fish, Spit, Beg My Neighbour and Spoons are all great family activities to try out together – the learning process may be slow, but once they get it, it's a game you'll always play together!
Create life-size portraits
Lay out and tape together a few sheets of paper and then have them lay down on it while someone else outlines their silhouette. Then have them either draw themselves or each other – or even you and your partner for a laugh.
Make your own comic strips
What's even better than a superhero story? A superhero story starring themselves! Have them come up with a superhero persona and make the go on adventures, defeating evil villains and saving the world – great for developing their creativity!
Design t-shirts
Plain white kids t-shirts cost almost nothing in your local Primark, or pick out old plain ones that you don't mind messing up. Pick up a pack or two along with some fabric paint or glitter glue and let them have at it – access their creative side!
Obstacle course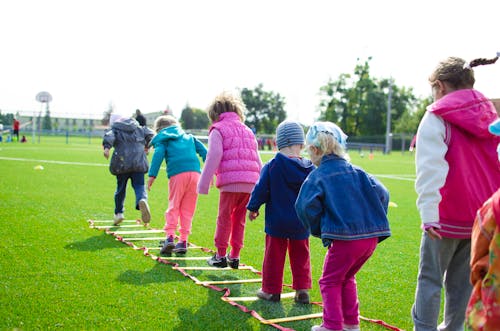 Set one up in your back yard with hula hoops, chairs, skipping ropes, boxes and whatever else you can get your hands on. For extra added difficulty, spin around 5 times before taking off to add a hilarious wobble to the start of the course!