How to make your back to school shop more eco-friendly this year!
We don't even want to think about back to school just yet – but there's nothing worse than being caught unprepared the week before school and rushing to get everything done. Supplies get low, the shops get busier and more stressful and the whole experience just gets more difficult than it needs to be.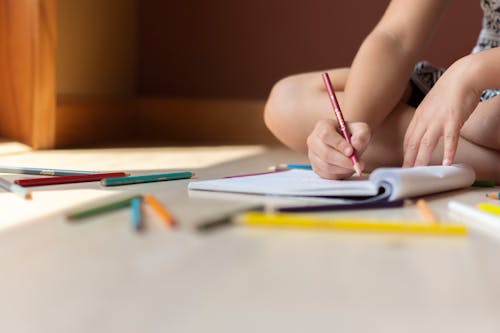 Get prepared now so that you can relax and enjoy the last few days of the summer holidays and make the most of time with the kids before they're back in the classroom. Check out our selections of the eco options for back to school this year, so you can get prepped and do your bit for the environment!
Reuzi.ie's goal is to break the stigma around sustainability. Sustainability is not exclusive to scientists or the 'all-or-nothing' folk. Reuzi want to make sustainability an easy to digest subject with fun, colourful products and educational services. to encourage minimal-waste living; They want to help everyone take one extra step towards sustainable living – whether that means helping them get their first stainless steel straw to providing the tools and knowledge to transform their entire grocery shopping routine. And this 30 centimetre simple wooden ruler is the first step to giving sustainability a go!
These vacuum insulated water bottles are perfect for helping your little ones stay hydrated on-the-go! Ditch the plastic water bottles for the Ecoset option: a reusables company based in Greystones, Co. Wicklow who offer eco-friendly on-the-go products perfect for drinking in the outdoors. Ecoset has stylish, colourful water bottles and travel mugs and also specialise in more grown up reusables like their best selling wine bottle and tumbler sets. Sustainably chic!
These handy small notebooks are made from recycled paper. They are 80 plain paged with an inside of 80g memo print paper and a grey backing board, all 100% recycled! Bound with wire and made in Ireland it's just one of Annie Pooh's great product initiatives!
AnniePooh is a small family run business who are doing their best to go zero waste and want to share their zero waste tips, cheats and favourite products to make zero waste easy for you too!
A luxury, 100% recycled notebook with 40 blank pages, size A5. Pages are white 90gsm 100% recycled. Cover is 300gsm with design on inside and outside. The materials are from Europe and it's all biodegradable and compostable – making it just about perfect for the environment! But our favourite part? That absolutely adorable cover!
A total crowd pleaser, some say the Stasher fam starts with this essential — whether you're meal prepping and packing their lunch, or just trying to keep their hand sanitisers from exploding into their school bag, The Sandwich can also hold 10 energy bars or a laptop charger!
Can fit a healthy-sized sandwich, travel toiletries with TSA visibility, cosmetics, leftovers, cookies, nuts and fruits. Perfect for transporting healthy lunches! You can also write on them so there's no confusion about who owns what!
Uniforms, socks, ties, jumpers – our kids seem to outgrow their clothes before we even get them through the school gate. It seems like such a waste to dump them. But these BAM classic socks are long-wearing, as well as amazingly soft! They're full of great features like a terry-knit toe and heel that reinforces and brings extra cushioning to these key areas. They're made with bamboo viscose, which has anti-bacterial properties which makes it great for healthy feet – thermo controlling for warmth in winter and coolness in summer, moisture managing to keep you dry for all-day foot freshness.
The memo coloured pencils "Natural Colours" are unbreakable coloured pencils made of FSC-certified wood. The pens have a natural and unpainted barrel. Thanks to the hexagonal shape, the pens do not roll off the table and lie securely in your hand when writing. The leads are 3mm thick and contain no toxicologically harmful substances. The memo crayons are ideal for colouring in colouring books or for creating colourful pictures.
Mother Reusables have launched their new limited-edition giraffe themed "Leak Freak" thermal bottles. For every bottle sold, Mother Reusables will donate €1.50 towards Born Free, an animal conservation charity. They can be bought online or in Avoca, Joyce's and Reuzi stores. This sustainable bottle company is creating awareness about animal conservation as well as ethical shopping and in the current climate crisis that we are in, both messages are really important.
Even when they're back to school, our kids still need sun protection! This high factor SPF30 natural sun cream suitable for all skin types especially sensitive skin. Green People's natural, eco-friendly sun creams are kind to the marine environment as well as being gentle on your skin. They are 100% reef-safe sunscreens and contain a blend of non-toxic UV filters and natural ingredients such as Green Tea, Rosemary and Edelweiss.
Ethical responsibility is at the heart of what Green People do. This sun lotion is packaged in fully recyclable, renewable sugar cane packaging. Farmed on sustainable land, this plant-based packaging is completely carbon-neutral.
The Ethical Superstore is international and not Irish like most of the other brands here, but we had to include them for their huge range of uniform and clothing basics for kids. This soft, comfortable and durable regular fit long sleeved school shirt is made with 100% pure cotton and is ideal for children with sensitive skin or skin conditions. Free from toxic coatings and dyed with Azo free dye, this shirt is as kind to their skin as it is for the planet. Organic cotton is not treated with chemicals to prevent shrinkage so garments are cut more generously to allow for this shrinkage.
Their GOTS certification guarantees that everybody involved in the production chain is earning fair wage and no child labour is used. By buying GOTS certified products you are not just buying organic, you support sustainability and ethics in textile industry!
Backpacks are another thing our kids seem to go through a huge amount of over the years. Sized-down for everyday use, the Everest backpack is a perfect style for school adventures. They can enjoy this backpack while they keep all their things organised and safe.
It features reflective printed details on the front to ensure their safety, several internal pockets to keep them organised and twin side mesh pockets for easy access. Its drawstring fastening system covered by a flap makes it safe.
Zero waste Seph is a backpack made out of cut offs and leftovers. It was pieced with great care and attention when choosing colours, fabric weight, size of the random cut offs etc. This is THE ONLY one and it is a complete work of art and our imagination. And then design have lots of other backpacks that are sustainably sourced in stock in a variety of colours.