Get all the facts on your baby's skin conditions with WaterWipes newest resource
Being a new parent is an overwhelming experience in many way – overwhelmingly exciting and scary! You're suddenly handed this gorgeous, delicate little human – but there's no handbook. What if something goes wrong, or we don't know how to do something? How can we recognise the signs that we need to take action?
For example, new and expectant parents often feel unprepared and not fully equipped to recognise common baby skin conditions – such as nappy rash, eczema, baby acne and sensitive skin. In fact, research by WaterWipes found that 1 in 2 parents did not receive information on how to look after nappy rash – one of the most common baby skin conditions. To help support parents, WaterWipes, the world's purest baby wipes, has launched ABC of baby skin, a new comprehensive and dermatologist-approved resource to help parents access trusted information as they care for their baby's delicate skin.
The resource includes useful information on a selection of the most common baby skin conditions, hosted on the WaterWipes website at abcskin.waterwipes.com. The collection of 26 skin related topics (one for each letter of the alphabet), provides parents with practical advice, alongside supportive expert videos on how to identify and manage some of the most common baby skin complaints.
Rather than a dictionary of definitions, the ABC of baby skin reassures and empowers parents to recognise and help support their baby if they experience a common skin condition. All content is validated by a consultant dermatologist meaning parents are receiving medically accurate and robust guidance, on how to look after their babies' skin, no matter how sensitive it might be.
Commenting on the new resource, Prof. Niki Ralph, Irish consultant dermatologist says: "Babies and toddlers are prone to rashes, however, do not fret as most skin conditions cause no harm to your little one and heal on their own. New parents can sometimes feel anxious when their little one develops a rash or marks on their skin, therefore it is important to familiarise yourself with these skin conditions which are common in new babies and toddlers, so you can learn how best to manage them should they occur, and also to reduce your stress/worry.
"The new WaterWipes' ABC of baby skin resource enables parents to empower themselves by providing access to very useful, practical advice on the causes, symptoms, and treatment for the most common baby skin conditions. Of course, if a parent is ever concerned, they should seek advice from a healthcare professional".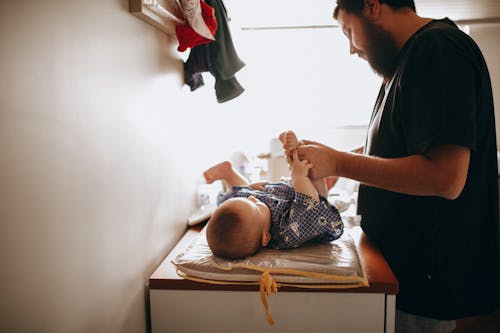 Jill Sommerville, Director of Medical at WaterWipes said, "As a company we recognise the many challenges that parents face and looking after their babies' delicate skin is one of these. That is why, we are delighted to launch the WaterWipes® ABC of baby skin resource. At WaterWipes, we want parents to feel empowered that they can do the best for their baby's skin, and we are committed to helping provide parents with advice to help them do just this; as well as provide the best products to gently care for and protect their baby's sensitive skin."
WaterWipes® are available in Ireland across all major retailers and online. For more information, visit abcskin.waterwipes.com.