Chores by age: How they can help around the home
It's important to teach our kids responsibility. We want them to grow up having the skills and attitude that will make them helpful around the home and contribute meaningfully to the family's work division.
But it can be hard to divvy out the work between them and make sure each task fits the different levels that the kids are at. At what age do you trust them with laundry? Making their own bed? Mopping floors? Remember that age is not the only factor to consider when dividing out tasks – kids have different maturity levels, strengths and interests – but it's never too early to start building positive habits that help others. You know best the level of responsibility that you're child is ready for, so these should be read only as suggestions.
Ages 2-3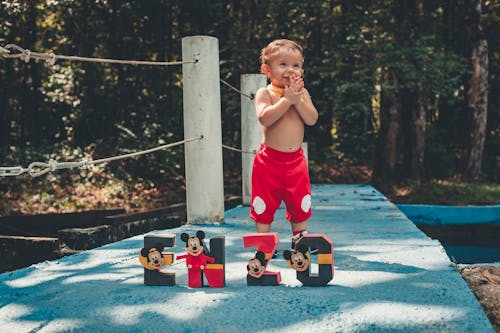 Toddlers may have the enthusiasm and curiosity to help with chores but don't always have the dexterity or know how. Often, they end up in the way, rather than helping, so individual tasks that aren't crucial or time-sensitive are probably best for these little ones. Chore charts can reinforce these habits and could even encourage them to start doing it without your prompting. Some appropriate tasks to start off with are:
Pick up toys
Dirty clothes in the hamper
Throw away rubbish
Help make the bed
Put clothes in drawers and on shelves
Ages 4-5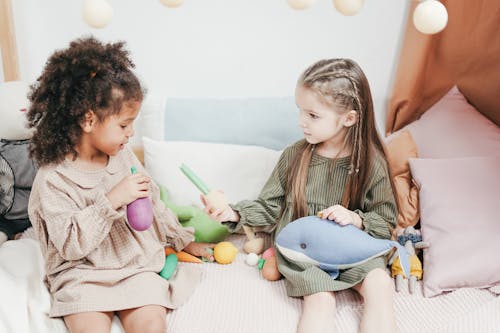 Playschool and early primary school students still have that curiosity and willingness to help with slightly more hand-eye coordination and motivation to really help rather than hinder. They can even do some chores without you having to supervise. This is where rewards systems can really work too, because this age are very motivated by stickers! Let them pick some of their chores themselves for a little added independence. Choose form the list below:
Set table
Replace toilet paper rolls
Feed pets
Wipe spills
Dust
Water house plants
Ages 6-7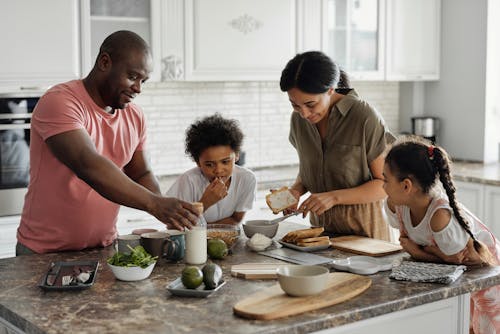 This is the age where the enthusiasm dwindles a little! You'll meet a little more resistance here but again, independence is key. When they get to choose their own chore they feel more in control and less like they're being bossed around. Praise is also really important for this age group, so make sure to comment on jobs well done and to reinforce good behaviour. Some of the tasks below are good ideas for this age:
Put away groceries
Help pack lunches
Sort laundry
Make bed
Help unload dishwasher
Set table
Clear table
Ages 8-11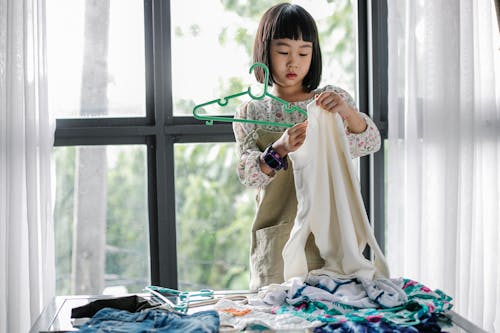 This age group have started to plan out their free time so schedules and advance notice are important to a lot of them. So either having a daily task like washing up after dinner, walking the dog or bringing in the post suits them. If they know what's expected of them each week, there'll be no miscommunication. Ask for their input about what tasks they want to take on and have a little give and take to let them feel ownership over their jobs. They're a little old for reward charts so finding some other consequences and rewards for completed and uncompleted tasks. They can try:
Put away dishes
Bring in post
Load dishwasher
Put out bins
Walk dogs
Rake leaves
Hang or fold clean clothes
Sweep
Help around the kitchen
Ages 12+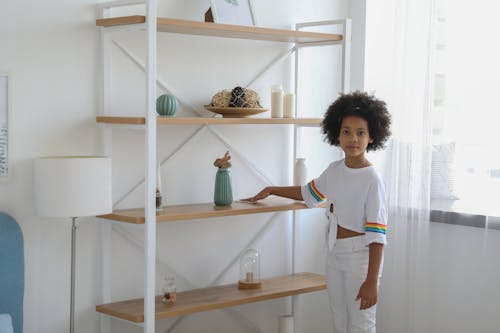 You are the best authority on what your children are capable of each age. As they get older their schedules will be cramped but their skills and maturity will generally develop too. So allowing them to take more responsibility for themselves is allowing them to test their 'adulting skills'. For example, if they forget to do laundry, they won't have their soccer kit clean for the next practice. There's no harm in helping them out now and again – their routines are filling up with increased schoolwork, friends and commitments – but it's important to maintain the work ethic you've worked hard to build up in them. They can try:
Vacuum
Wipe down counters
Make a simple meal (Omelette, spaghetti bolognaise)
Clean showers and toilets
Help with grocery shopping
Watch younger siblings (if appropriate)
Mop floors
Wipe mirrors and windows
Washing – sorting clothes, hanging on the line etc