seaflower I love your comment no need for wit.
Thanks for the lovely comments, I know I am a big messer but I am totally besotted with him and she is thrilled to bits. She is doing such a great job.
Look at this though. You know we are both id twins. This is so cool.
This is DS1 at exactly a week old so he was born at 40 weeks and 5 days. So this picture was basically taken at 40 weeks and 12 days.
The second picture is Conor at 40 weeks at 12 days the day he was born. Spittingimage.com
Conor at 40 weeks and 12 days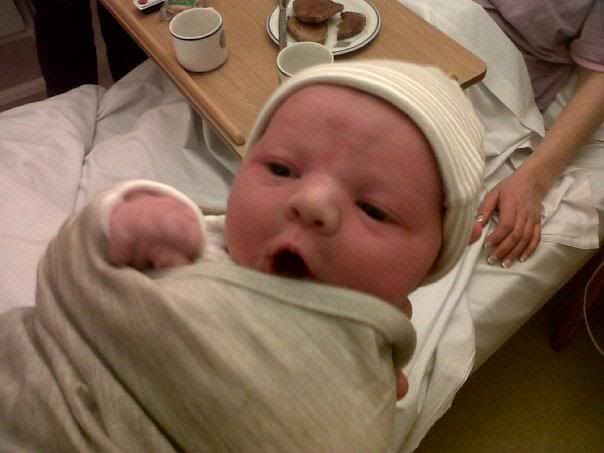 _________________
If robbers ever broke into our house to search for money, I'd just laugh and search with them.