Made this tonight thought it was nice but a little bland I'm afraid, I dudnt have much black pepper left that may have been what i was missing.
Really loved the rice tho - stirred in some sliced almonds too - mt god the amount of it though! I've it portioned in tubs to freeze will be very handy.
I used a whole chicken and had great fun with my new cleaver chopping it up!
I also thought there was too much stock or maybe it just didn't reduce a lot? If I was making it again I'd reduce it after being in oven.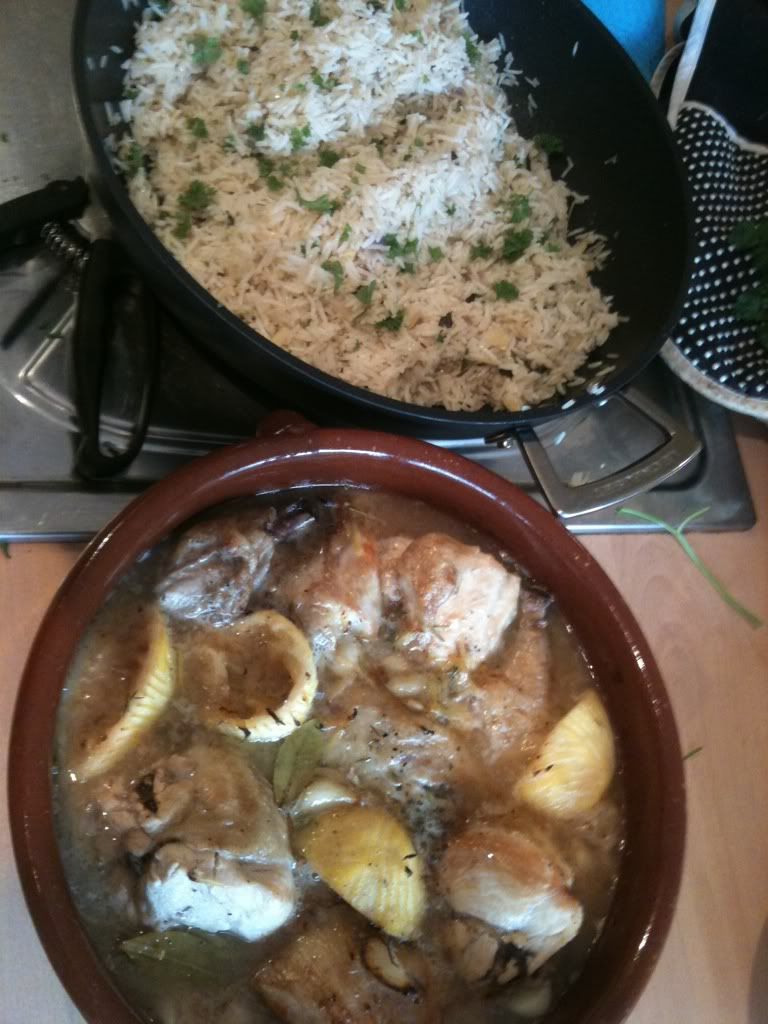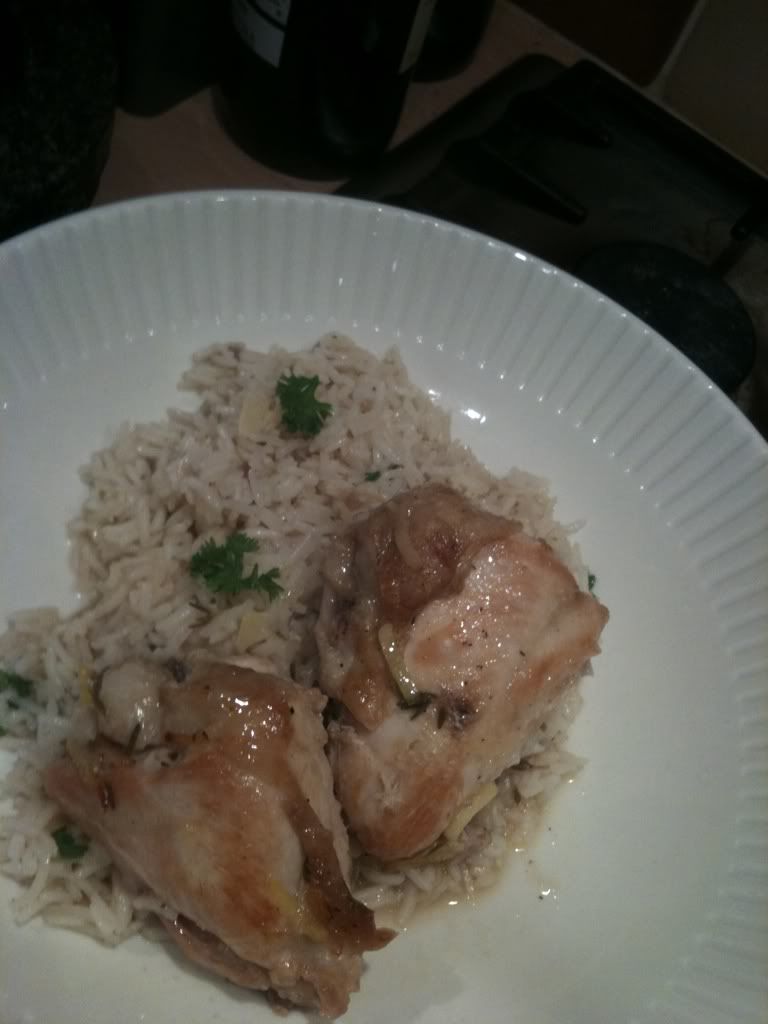 _________________
My Blog :
http://www.Thisismeandfood.com
You cannot control a situation, but you can control your reaction to it..